Gardeners Copywork Free Download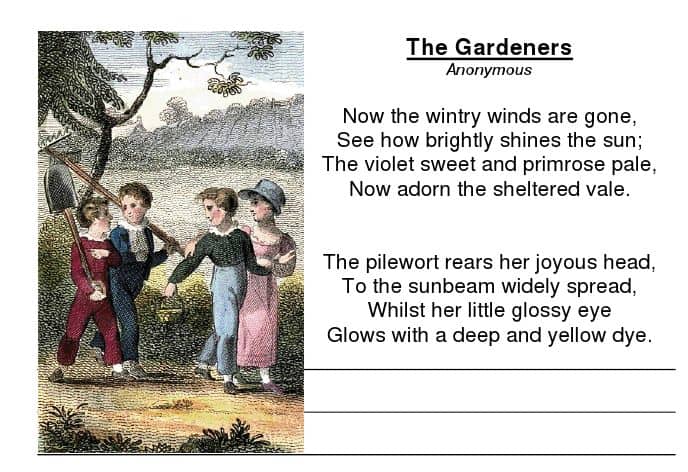 I created these copywork pages using images from a public domain book, as well as a poem about gardening that I found in a poetry collection on gutenberg.org.
There are 3 pages, each with 2 stanzas.  You are free to use them however you like, including in commercial projects.  I would be very grateful if you gave a link back to Homeschool Commons or my blog These Temporary Tents.
Download the free Gardeners Copywork from my Google Documents (click file- download)