Homeschool Day Trips 101
The Benefits, How-to Plan One, Ideas, and More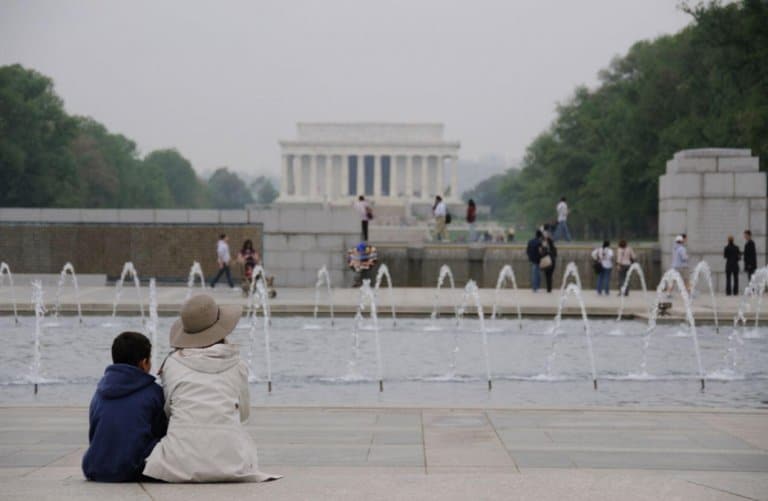 Interactive Learning Outside of the Home
When homeschooling your child, cabin fever can hit pretty regularly. Being cooped up together 24/7 is enough to make anybody go crazy and that makes homeschool fieldtrips all the more important.
Interactive learning through field trips has many benefits on your child's learning experience. Whether it be a documentary screening or a trip to the zoo, finding fun ways outside of the home to give children a positive learning experience will benefit them for the rest of their life.
Field trips in any school setting can be beneficial to a child, but just like regular trips, they require a well-thought out plan and should cater to your child's interests in some way.
According to Globe University, hands-on and interactive learning have several benefits to a child's educational development. These benefits include increased retention on program objectives, improving confidence and strengthening their critical thinking skills.
The benefits of homeschool field trips
Field trips make learning fun.
As a child who went through the public-school system, the memories I recall most easily are those of school trips to the zoo and several museums. This is no different for homeschooled kids.
Schooling at home day after day can feel monotonous and at some points it can feel like you aren't progressing at all.
The great thing about homeschooling is that you can plan how many or how few field trips you take with your little one. If your child has an easier time learning through interactive education, planning more field trips will be extremely beneficial to their education.
All it takes is a little bit of research to find out events going on near you, or looking up museums and zoos to see what they offer and how you can incorporate it into your regular lesson plans.
If you're stuck on ideas for places to go, a list of ideas will be included at the end of this article or you can visit the Crosswalk website for 49 fun and educational field trip ideas.
Field trips can reinforce a topic covered.
Field trips are also a great opportunity for a review of topics covered in previous lessons. Studies have shown that hands-on experiences help us remember learning something more easily than traditional books.
Taking what your child has learned and applying it in real life situations is a surefire way of making sure they retain everything you work so hard for them to learn.
Globe University says students who use hands-on practices with what they are learning often retain three and half times more information than they would in a classic textbook.
Columbia University offers a PDF of information on how to successfully implement active, hands-on learning, here.
The PDF states that when students are actively listening or participating in a lesson, they have an easier time understanding what is being taught.
With hands-on, active learning through field trips, children have the opportunity reflect on what they've learned. Field trips allow them to take what they've learned through their regular school work and apply it to their day-to-day lives.
Planning your field trip
Just like a field trip done through a traditional school, homeschool field trips require thorough planning in order for it to run successfully.
Homeschool fieldtrips have a significant advantage over traditional field trips because with home school trips, you can individualize the experience by catering to your child's interests. If they love animals, a trip to the zoo is perfect.
Perhaps animals aren't their favorite, but they love social studies and history. In that case, finding your nearest historical landmark or museum or scoping out a documentary screening will be just the right fit for your history lover.
6 Tips and tricks for great field trips.
The Homeschool Legal Defense Association (HSLDA) provides some great tips and tricks to make sure you and your little one have the best experience possible.
After choosing a location, do some research and find out the logistics of your trip (pricing, parking, group rates, stroller access, etc.)
If you are a part of a homeschool co-op, post it to your calendar and gather money needed (if applicable) beforehand.
If bringing a larger group, recruit some helpers for the day to make sure everything runs smoothly.
One day prior to the event, confirm with the manager of the location that they should be expecting you and send a reminder to everybody participating.
Make sure everybody knows where they are going (provide directions if asked)
This isn't required, but a good idea to keep everybody together is to rock homeschool group shirts.
On the day of, arriving 15 minutes early will ensure you enough time to scope out important areas like bathrooms and designated eating areas. And as always, be sure to come prepared. If you're going to be out in the sun all day, don't skip out on the sunscreen.
Need inspiration? Here are some ideas for your next field trip!
Arboretum
Art Museum
Art studio
Botanical Garden
Courthouse
Farm
Farmers market
Fire department
Historic attraction
History Museum
Local non-profit organizations
Musical Performance
Nature Preserve
Park
Planetarium
Police department
Science Museum
State Park
Theatre performance
Trampoline Park
Zoo
For more inspiration, check out this video!