The Mary Frances Cookbook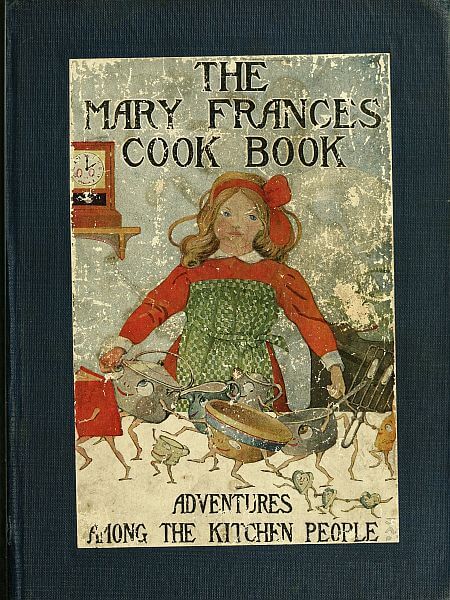 This darling little cookbook combines lessons in cooking, hospitality, and manners.  From the forward:
Dear Girls:

This book tells the story of Mary Frances, a little girl whose great ambition was to help her mother. So anxious was she to do this that even the humble Kitchen People became her teachers and instructors.
The Kitchen People help Mary create wonderful dishes and prepare for a party.  The illustrations are delightful.  This would make a great book for a preteen girl.
Download this book from gutenberg.org.
Or purchase it from Amazon.