National Music Competition Winner Was Homeschooled & Only Took Lessons Through Skype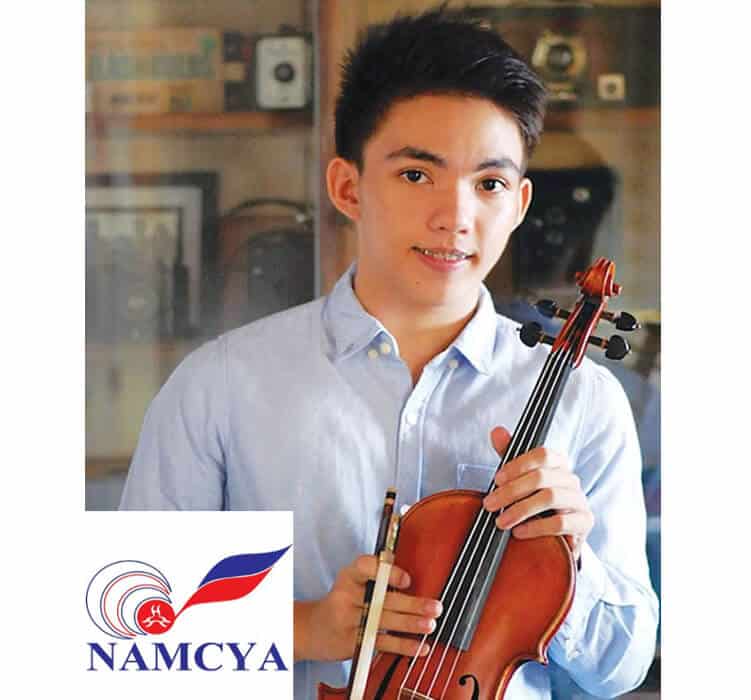 One of the greatest benefits to homeschooling is the freedom and structure it provides. Many talented young individuals homeschool solely to devote more time to their talents and passions.
This year's winner in the strings category of the National Music Competitions for Young Artists (NAMCYA) was Misha Romano, a 17-year-old from Diplong City. After becoming one of eight finalists, he won the grand prize for his performance of Abelardo's Cavatina and Mendelssohn's E Minor violin concerto. His sister, Miracle, accompanied him on the piano.
He told Manila Standard that, "I felt relieved and thankful. This is my first NAMCYA experience. I did not join any music competitions before."
This talented, young performer only became serious about playing the violin a few years ago. Many have found the most surprising detail of his story to be the fact that his instruction was done via Skype. His Skype coach was Noel Martin, a member of the Houston Ballet Orchestra including the Houston Grand Opera Orchestra.
His sister told The Standard that, "Misha is the kind of student who doesn't need to be pushed to practice. He is determined, works really hard without being told, and tries to apply what he learns from lessons through Skype from the American violinist. He was actually competing with students who are enrolled in regular schools and who get personal violin lessons from their teachers. His special qualities? I would say his sensitivity, determination and passion."
His mother said that she encouraged her children to be involved in music at a very young age. Why? She answered by saying, "The benefits we get in listening and playing classic music are evident and scientifically proven. Music stimulates the other side of the brain, which academics cannot do. We tried to expose them in every way we could. When the elder siblings were three and four years old, we did not have a piano then but Miracle was already composing short songs. We made a hanging bottle xylophone in two octaves. And that was when they started playing music using piano books but playing on Tanduay bottles. We did not have to force them. They were instinctively drawn to music."
His mother continued to praise the benefits of homeschooling, saying that, "We could be together all the time. They could take their lessons with them when we travel. We are able to monitor their activities. No need to worry about transport and baon allowance, no unnecessary assignments and impractical projects. We could schedule our activities at our own pace."
Just what type of practice does it take to win the NAMCYA? He practiced six to seven hours a day before the competition.
Interview quotes from The Standard.