Stories of Inventors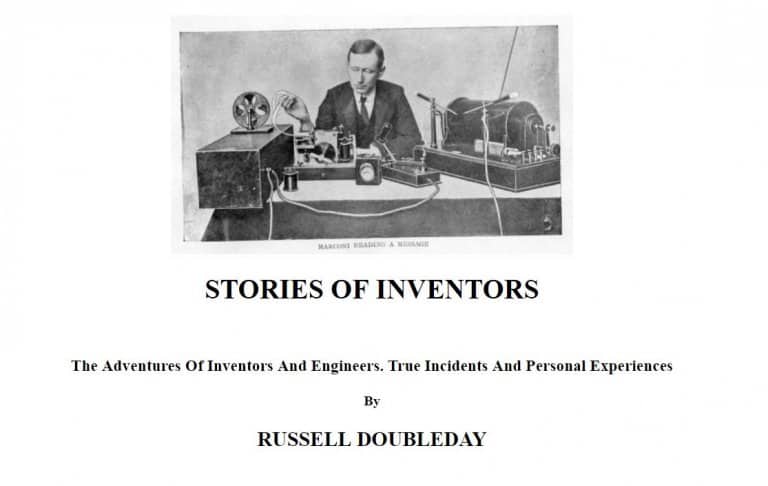 There are many thrilling incidents—all the more attractive because of their truth—in the study, the trials, the disappointments, the obstacles overcome, and the final triumph of the successful inventor.
Every great invention, afterward marvelled at, was first derided. Each great inventor, after solving problems in mechanics or chemistry, had to face the jeers of the incredulous.
Exciting stories of how inventors overcame odds and public opinion to create the automobile, steamboats, bridges, and more.
Here is a short snippet from the book:
It is the purpose of this book to give, in a measure, the adventurous side of invention. The trials and dangers of the builders of the submarine; the triumphant thrill of the inventor who hears for the first time the vibration of the long-distance message through the air; the daring and tension of the engineer who drives a locomotive at one hundred miles an hour.

The wonder of the mechanic is lost in the marvel of the machine; the doer is overshadowed by the greatness of his achievement.

These are true stories of adventure in invention.
Download Stories of Inventors by Russell Doubleday at gutenberg.org. As usual, the book is available in a number of different formats. Make sure to comment below if you use this book in your homeschool curriculum! And be sure to comment with any requests in the future.