Trees Worth Knowing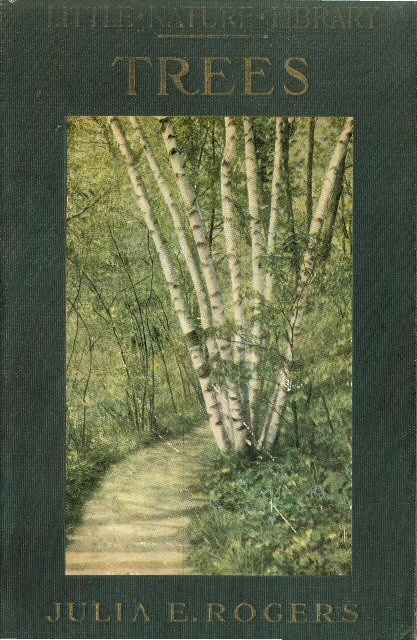 This book was just recently cataloged by gutenberg.org and I couldn't wait to share it! It is perfect for older elementary kids up to high school age.
Julia E. Rogers knows trees.  She provides in this book a way to both discover new trees and become familiar with the ones you think you know.  An excerpt from the book:
First make a plan of the yard, locating and naming the trees you actually know. Extend it to include the street, and the neighbors' yards, as you get ready for them. Be very careful about giving names to trees. If you think you know a tree, ask yourself how you know it. Sift out all the guesses, and the hearsays, and begin on a solid foundation, even if you are sure about only the sugar maple and the white birch.

The characters to note in studying trees are: leaves, flowers, fruits, bark, buds, bud arrangement, leaf scars, and tree form. The season of the year determines which features are most prominent. Buds and leaf scars are the most unvarying of tree characters. In winter these traits and the tree frame are most plainly revealed. Winter often exhibits tree fruits on or under the tree, and dead-leaf studies are very satisfactory. Leaf arrangement may be made out at any season, for leaf scars tell this story after the leaves fall.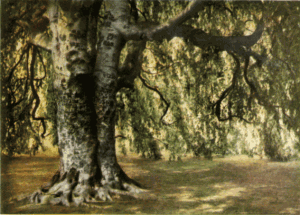 The best part about the book, I think, are the gorgeous illustrations and pictures that help identify the trees you seek.  16 color illustrations and numerous black and white drawings and photos are perfect for using in notebooking projects!
Download Trees Worth Knowing here.