HUGE SALE: Udemy Courses for Just $10!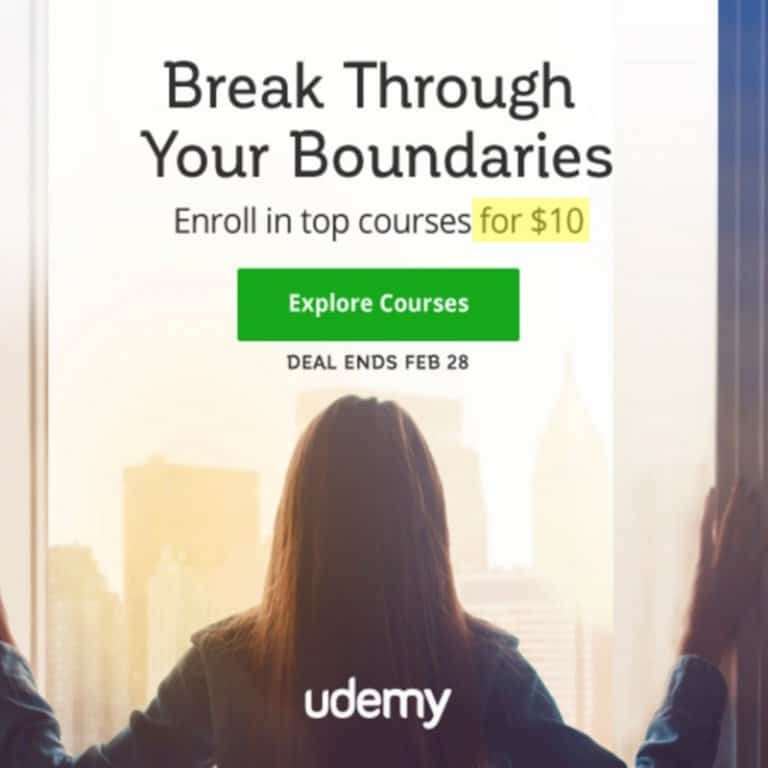 Just a quick alert for any homeschool families that enjoy online classes and online resources. Udemy is currently having a sale that ends on February 28th where their courses are only $10! There's really nothing to lose at that price.
The sale is visible if you use a link with the built-in promo code: BREAKTHRU.
This is definitely a deal worth sharing, so tell your homeschool friends on Facebook, Pinterest, and Twitter!
Udemy courses span a huge variety of subjects and categories. If you're willing to take a moment and browse through their selection you will find some awesome courses for younger ages like:
Art - (Drawing for Kids and Watercolor Painting for Children)
Music - (Easy Piano for Kids and How to Play Djembe Drum)
Technology - (Learn Java for Kids, Kids Coding, APP programming for kids, Creating Video Games)
Fitness - (Martial Arts for Kids and Intro to Yoga for Kids)
Photography - (Digital Photography for Kids)
Cooking/Home Economics/Entrepreneurship - (Sewing for Kids, How to Be An Entrepreneur, Kids Cooking)
Plus a plethora of courses appropriate for high school ages and beyond. You might even find something you want to take ;).