Woodworking books for boys
Carpentry is the oldest of the arts, and it has been said that the knowledge necessary to make a good carpenter fits one for almost any trade or occupation requiring the use of tools. The hatchet, the saw, and the plane are the three primal implements of the carpenter. The value is in knowing how to use them.

There is no trade which offers such a useful field as carpentry. It may be said that the various manual operations bring into play every muscle of the body.
– an excerpt from Carpentry For Boys (link below)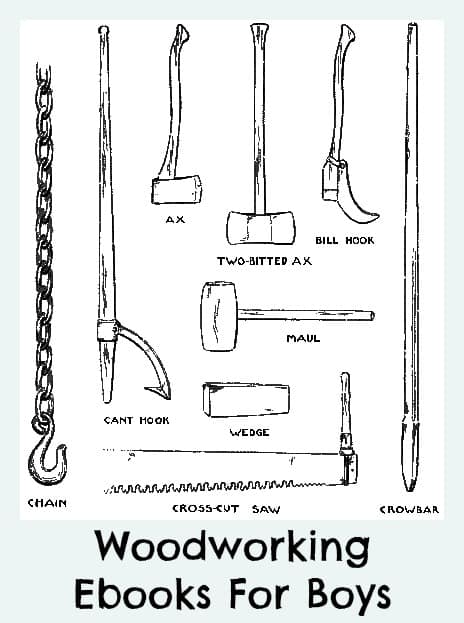 One of the greatest advantages to homeschooling is that children can learn important, useful skills that are often overlooked or downplayed in traditional school.  Carpentry is one of the oldest professions in the world, and yet how often do young men and women get a chance to learn the skills of woodworking in the classroom?
This set of public domain woodworking e-books will delight even the smallest boys.  Full of diagrams and illustrations, they can be used as introductory courses into carpentry and wood-carving.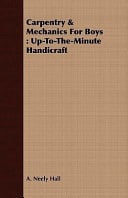 Download Carpentry and Mechanics for Boys here. (right click- save as)
More woodworking titles in the public domain: