Free Written Comprehension Test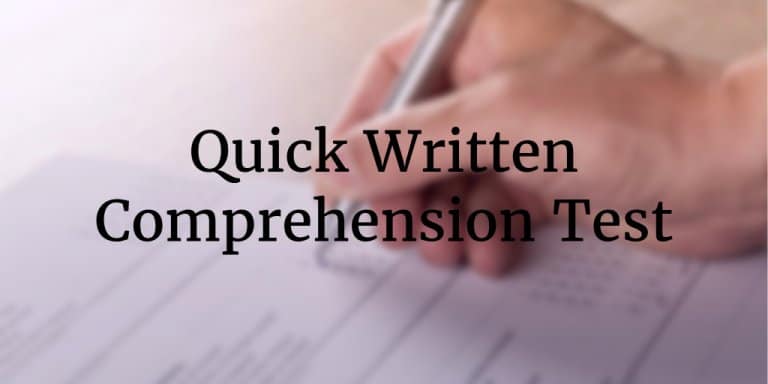 This test was designed to evaluate English comprehension. The test will measure and grade how well you comprehend the material that someone else writes. More difficult questions will require some logic/reasoning and a solid understanding of English diction/vocabulary to find an equivalent truth value.
For calculating English grade level, refer to these free tests.
This test is fairly difficult and shouldn't be taken before middle school. It functions as a good high school written comprehension test. To see comprehension progress, record your score and wait several months before retaking.
Directions:
For every question on the test, select the answer choice that has the same meaning as the original sentence (the question).
Do not spend more than 15 minutes taking this test. There is no timer, so make a note of the current time or set a stop watch/timer for 15 minutes. If your timer runs out and you are not finished, continue to work on the test. If it takes you over 15 minutes, either your reading speed, reading comprehension, or analytical skills are lacking.
Comprehension Test