The Boyhood of Great Inventors
Do you know who Josiah Wedgwood was?  Not only was he the grandfather of Charles Darwin, he is famous in his own right.  He was responsible for the industrialization of the pottery business.
But his fame to many is reserved for his marketing techniques.  He invented modern marketing such as buy one get one free, traveling salesmen, money-back guarantees, and direct mail marketing.
This little book tells the story of Wedgwood and 7 other inventors in a lively and engaging way.  Written at about a 5/6th grade level, this book is great for aspiring inventors!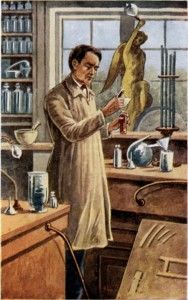 Download The Boyhood of Great Inventors from Gutenberg.