Drawing Made Easy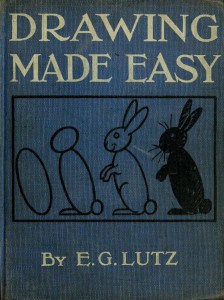 This drawing book from 1921 does much of what popular drawing books today do- illustrate how to go from a simple series of shapes into a complex object.  However, the content of this book is unique, especially for children.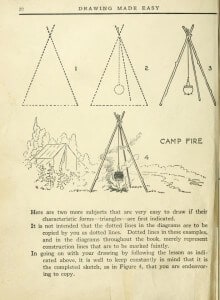 The examples in the book cover a wide range of topics, from trees to camp fires.  There are beautiful renditions of flowers, boats, faces, and even dolls. Each child is bound to find something they wish to recreate from this book.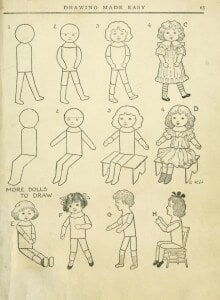 You can download Drawing Made Easy from archive.org.  Choose the b&w pdf file for the best printing quality.  The file is larger but the yellowing of the paper will be removed.