Five Hundred and Seven Mechanical Movements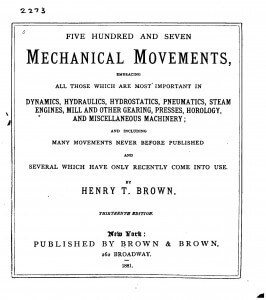 I found this gem while browsing for cool mechanical clip-art.  This book is chock-full of awesome illustrations of everything used in hydraulics, steam engines, pneumatics, and all kinds of other machines.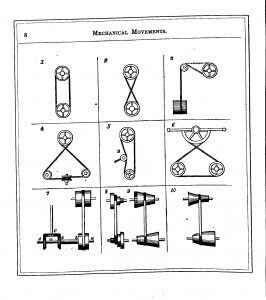 Each numbered illustration is accompanied by descriptive text on the opposite page.  Even the motions of the machines are shown!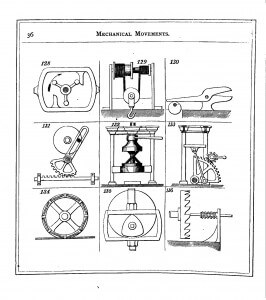 This would be a great introduction into learning about engines, physics, and motion.  You could talk about how a lot of these mechanics use simple machines as their base.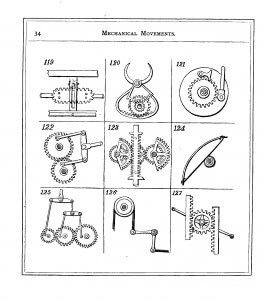 You can download 507 Mechanical Movements from archive.org.
You might also like Mechanical Movements, Powers, Devices, and Appliances by Gardner D. Hiscox