The Jolly Book of Boxcraft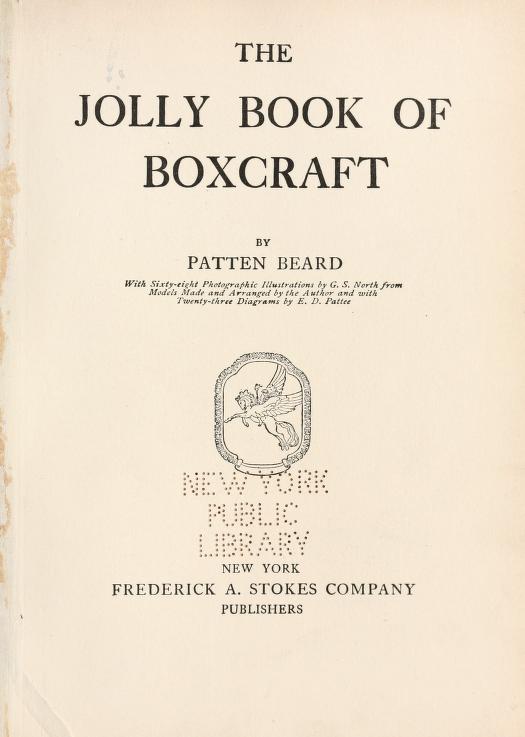 According to this book, some of the best toys are being thrown away every day!  Starting with a delightful prose about making fantastic worlds with recycled cardboard, this book shows how to make a variety of toys using boxes, glue, scissors, and a ruler.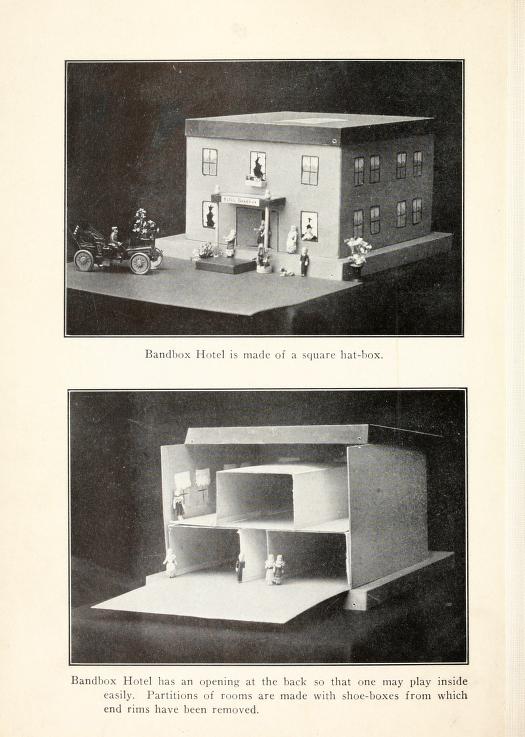 Black and white photos accompany the instructions.  There are over 40 projects to make.
Download The Jolly Book of Boxcraft from archive.org.