When Mother Lets Us Garden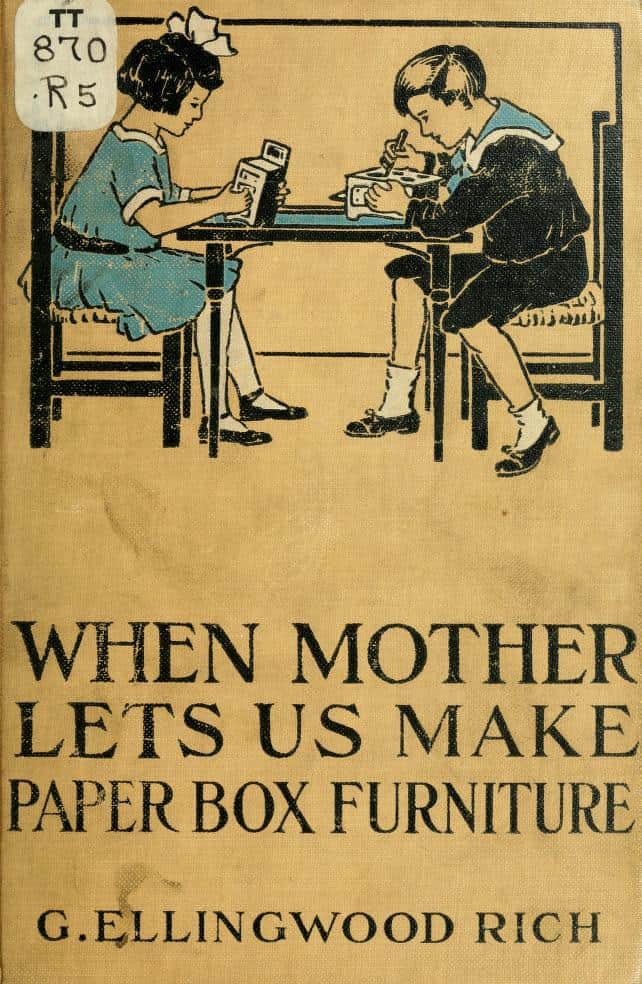 A book for little folk who want to make gardens and don't know how.
Children love to dig and plant and manipulate the earth.  Gardening is a great tutor in both science and math.  This little tome explains gardening in a way children can understand.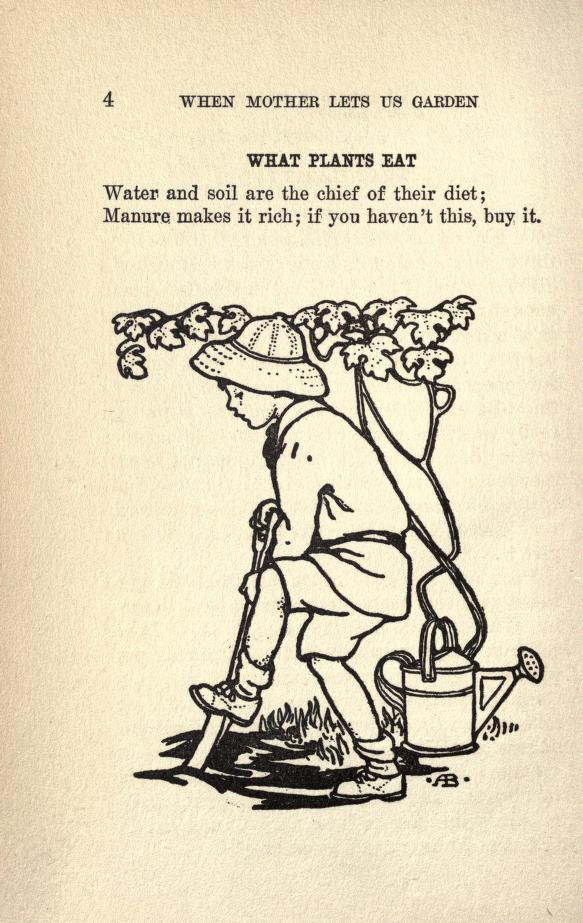 The book details flower gardening, market gardening, and indoor gardening.  Market gardening is growing food stuffs that you can eat and sell at the market.   Indoor gardening includes potted plants and ferns as well as making natural structures in the garden.
Scattered throughout the book are answers to common questions, verses, and other playful facts about plants, dirt, and growing.
Download When Mother Lets Us Garden from archive.org.