Richard I by James Abbott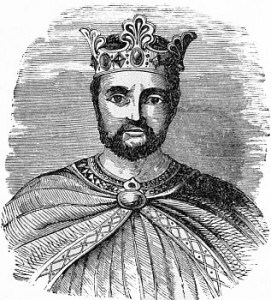 King Richard the First, the Crusader, was a boisterous, reckless, and desperate man, and he made a great deal of noise in the world in his day. He began his career very early in life by quarreling with his father. Indeed, his father, his mother, and all his brothers and sisters were engaged, as long as the father lived, in perpetual wars against each other, which were waged with the most desperate fierceness on all sides.
And so begins the story of Richard the First.  Jacob Abbott created an entire series of books based on historical characters.  They read like an engaging novel and are perfect for living history books.
You can download an audio recording of the book from librivox.org or as an ebook from gutenberg.
Some other books in the series: