Scouting for Boys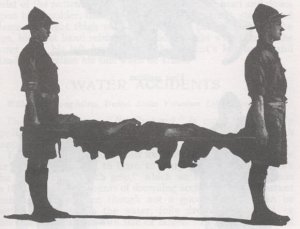 Scouting and survival skills seem to be a natural interest of boys. They have a thirst for knowledge about how to hunt, fish, camp, and otherwise be in the wild.
But scouting and survival isn't just for men and boys. The skills and techniques in these resources can be fun for the whole family to learn and enjoy. They make valuable lessons in nature study, camping, and self-sustainable lifestyle.
Don't have the time or money to join the official Boy Scouts of America or similar organization? Just want to learn some skills as a family or as a father/son pair? Is your son just interested in learning these skills on his own?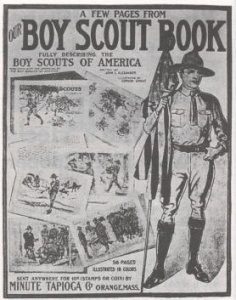 The Boy Scout's Handbook of 1911 by Boy Scouts of America, is especially useful for basic survival skills and scouting such as:
plant identification
hunting
gathering
life saving skills
first aid
tracking
The Boy Scouts Handbook can be
downloaded
HERE
on Project Gutenburg.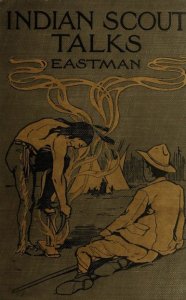 Indian Scout Talks by Charles A. Eastman is a "guide for boy scouts and campfire girls".
In this book,  originally written for girls and boys, an Indian scout give practical information on Indian life and survival skills, from making housing and building fire, to living with wild animals.
This is sure to be an intriguing read for anyone interested in scouting and survival skills.