The Boy Travellers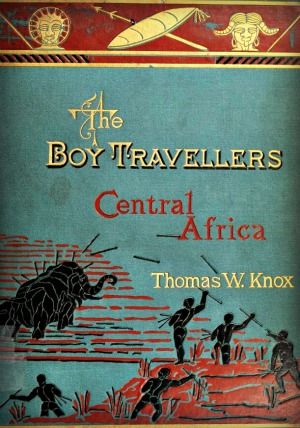 A Civil War soldier turned journalist, turned world traveller, Thomas Knox was a man that knew adventure.
Are you familiar with The King and I? Well – Knox actually knew the king of Siam intimately and taught him many things about American education. He is mentioned in the book Anna and the King of Siam (which the musical was based on).
I'm so excited to share this book series with you! There are quite a few geography books on the site already (note especially the Beautiful England and Peeps at Many Lands series) – this series is especially unique.
The characters in " The Boy Travellers " are fictitious ; but the scenes that passed before their eyes, the people they met, and the incidents and accidents that befell them are real. The routes they travelled, the cities they visited, the excursions they made, the observations they recorded — in fact, nearly all that goes to make up this volume — were the actual experiences of the author at a very recent date.
Two boys – cousins and friends – depart with their fathers to distant lands. The basic idea of the book series is simple enough.
The wonderful thing about these books is the factual and descriptive detail that Knox injected from his travels into the stories.
Almost every book has a nice color plate at the beginning, and there is a black and white illustration on nearly every page!
Illustrations that depict maps, local dress and customs, architecture, people, and so much more.
I was able to find all 15 books in the set:
All of the links go to either archive.org or Google books. If you are wondering how you can read the Google books on your devices, you can use the Play Books app. The books from archive.org can be downloaded in Kindle form and read on a Kindle app (available for free at Amazon).
If you like this series and are looking for more – Heritage History has a great set called Twins of the World for individual download.