13 Year-Old Virtuoso Explains Why Homeschooling Is The Key To His Success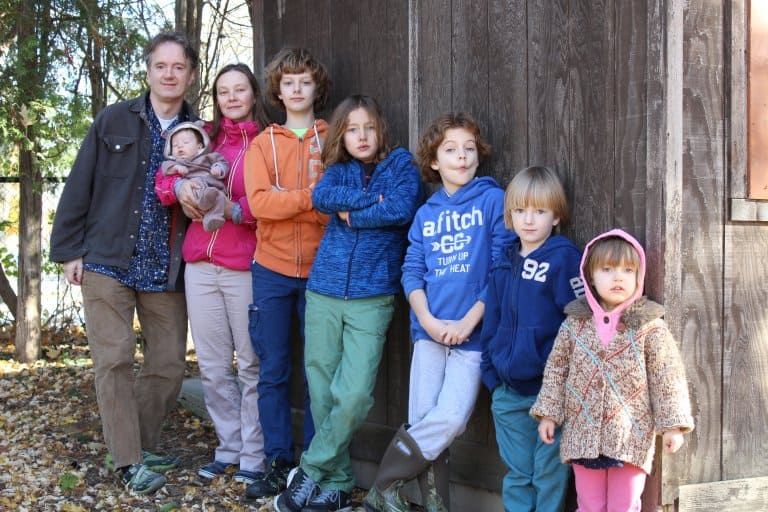 A number of weeks ago I stumbled upon the YouTube video below. When I discovered Adam Kulju was homeschooled, I contacted him and essentially begged for an interview. He graciously agreed to answer all of my questions.
Through homeschooling, students can pursue their passions and work toward their dreams at a whole new level of dedication. When you find out how much time he spends on music, you'll understand why there simply wouldn't be enough hours in the day any other way.
Here are the insights from a young man who will become one of the worlds most famous solo violinists.


Listen to his composition, "He Was There" while you read!
Hi Adam, would you mind telling me a little bit more about yourself?
My name is Adam Kulju (pronounced 'cool-you'). I'm 13 years old and live in Thornhill, Ontario (just north of Toronto, Canada). I have 4 younger brothers and 1 younger sister. I went to school from junior kindergarten until grade 2. After that, my parents started homeschooling me so I could devote more time to my musical education.
When did you first know you were interested in music? Is your entire family musically talented? How did you learn to play?
None of my parents or close relatives play any musical instruments. A family friend enrolled their daughter in piano lessons and my Mom thought it would be a good idea to do the same with me when I was 5 years old. I knew I was interested in music as soon as I had my first piano lesson.
My parents enrolled me in formal lessons at a local private music school, first with the piano, then also with the violin about 6 months later. I have also taken some guitar and vocal lessons. In all cases, I learned by sheet music under the 1-on-1 instruction of a professional music teacher.
Interesting, have you had more than one music instructor?
Yes - I have had many. Some teachers were definitely better than others. My current teachers are really good. I study piano with Dr. Michael Esch, violin with Prof. Leo Wigdorchik, orchestration with Thomas Goss, and composition with Prof. Alan Belkin.
Who is your favorite musician? Who is your favorite composer?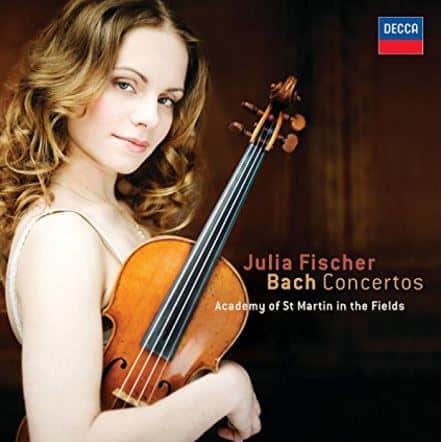 My favorite musician is Julia Fischer who, like me, plays both the violin and the piano. My favorite composer is Beethoven because his music is just awesome.
So, how many instruments do you play?  Do you plan on learning more?  If you could learn a new instrument in 1 day, what instrument would you pick?
My principal instrument is the violin. My secondary instrument is the piano. I don't really have time to learn any additional instrument well enough to do it justice. But if I was able to do so with little effort, I would probably choose the cello.
How much time do you spend practicing and composing each day? I imagine it must be quite a lot.
On average, I practice the violin 2 hours per day, the piano 1 hour per day, and compose 1 hour per day. However, my schedule can vary considerably from day to day.
Flexibility is one of the beautiful things about homeschooling!
I know a lot of people who can play the piano. It is very rare to find someone who is so talented at a young age and who can compose. Why do you think so few people have this gift?  How or when did you realize you had a talent for composing?
Honestly I don't know the answer to that. I started composing for fun when I was 5. Some of those early compositions were pretty bad! But I persevered because it was something I enjoyed doing. Like most things, composing gets easier and better the more you do it. Of course, a good teacher makes a big difference as well. Until I was about 11, I composed entirely on my own. Since then, I've benefited from some great teachers - first Thomas Goss, and more recently, Alan Belkin as well.
What is it like to compose music?
From two years ago (he was only 11 years old):
Alright, if you don't mind, take us through a day in your life! What does your schedule look like?
Usually I'm awake by 9:30 am, practice on and off throughout the day, and have 1-2 lessons in the late afternoon or early evening. I usually work on my compositions in the late evening before I go to bed around 10:30 pm
Earlier, when I realized the sheer volume of music you have published, I was trying to wrap my mind around how you have time to do anything at all!
Indeed. That's the beauty of home school - I have the time to focus on the things I am passionate about and want to become expert in.
Who is the most influential person in your life?
Musically, I would say my violin teacher, Leo Wigdorchik. He is 83 years old, but his passion and energy for teaching the violin, as well as his ability to both motivate and transfer his knowledge to students, is unlike anything I have ever seen. I started studying with Leo when I was 7 years old and have made what I feel is great progress under his instruction.
What are your goals for your music?  Where do you see yourself in 10 years?  How can we help you achieve it?
My goal is to become a famous solo violinist and composer. Its a hard path but I am prepared to work hard to achieve this goal. The best way folks could help me would be to subscribe to my YouTube channel (AdamKulju) or blog (YoungTuneSmith), listen to my music, share it with friends, and provide constructive feedback.
What advice would you give to homeschoolers who are interested in learning how to play an instrument but haven't started?
Give it a try - and don't give up to easily. It can be tough at the beginning so keep focusing on how great you will feel when you are able to play well.
This is so encouraging to hear! I think so many people would assume (after listening to some of your YouTube videos) that composing comes so 'naturally' to you it was never difficult in the beginning.
What do you think is the key to success?
Find a good teacher and practice a lot. But most importantly, find a good teacher. A good teacher can bring out the best in your abilities and make the magic happen. One way to find a good music teacher is to attend a local music competition. If a contestant plays an instrument particularly well, it's probably because they have a good teacher. After the competition, ask the contestant who their teacher is. Most people will be happy to share this information.
Do you use a specific curriculum for non-musical education?
I don't follow a specific curriculum. Nor do I pursue academics outside of music. If I ever decided to learn another subject, I'm hopeful the memorization skills and study habits I have learned through music will help me catch up quickly.
Well, in addition to being a talented musical composer, your writing composition skills are certainly not lacking! 
In Canada, are you required to take any type of mandatory testing?
In Ontario, Canada, no mandatory annual testing is required of homeschool children. I'm not sure about other Canadian provinces.
Homeschoolers are regularly asked if they get enough socialization with other people their own age. Has anyone ever asked you this?
Yes I have. When it comes to socialization, I believe quality is better than quantity. I don't have a large peer group my age, but those in that group tend to be exceptional. When we are together, we learn a lot of good things from each other.
Do you have a favorite book?
My parents have thousands of books. I have read so many of them that I can't think of one that I would call my favorite. As a general rule, I would say my preference is for non-fiction books.
Although you said you don't 'pursue academics' outside of music, I think you just contradicted yourself! Reading a wide range of books is one of the purest forms of education! 
Can we buy recordings of your music?  Is your sheet music for sale?
All my music can be heard for free on my YouTube channel (AdamKulju) and blog (YoungTuneSmith). Sheet music for all my songs is also available for free download from my blog. I am honored when other musicians choose to play my music.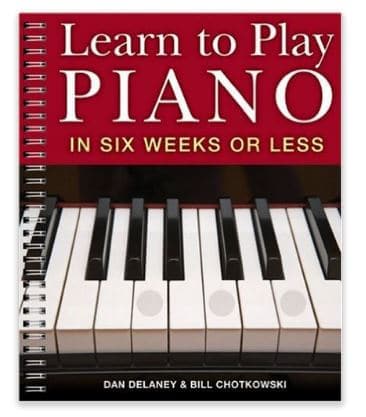 One more of Adam's original compositions:
2 Responses to "13 Year-Old Virtuoso Explains Why Homeschooling Is The Key To His Success"