What to Draw and How to Draw It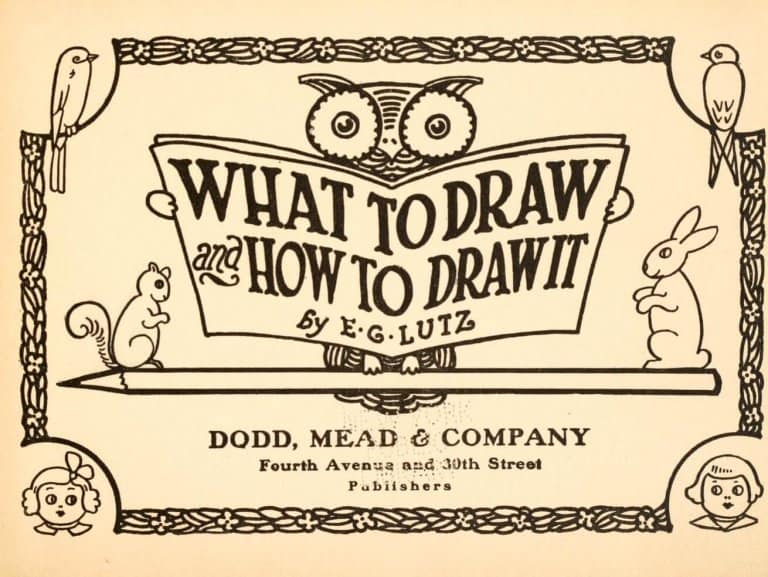 This is one of my favorite drawing books to use with the kids.  The drawings are simple and yet they teach complex lessons about the basic shapes of objects.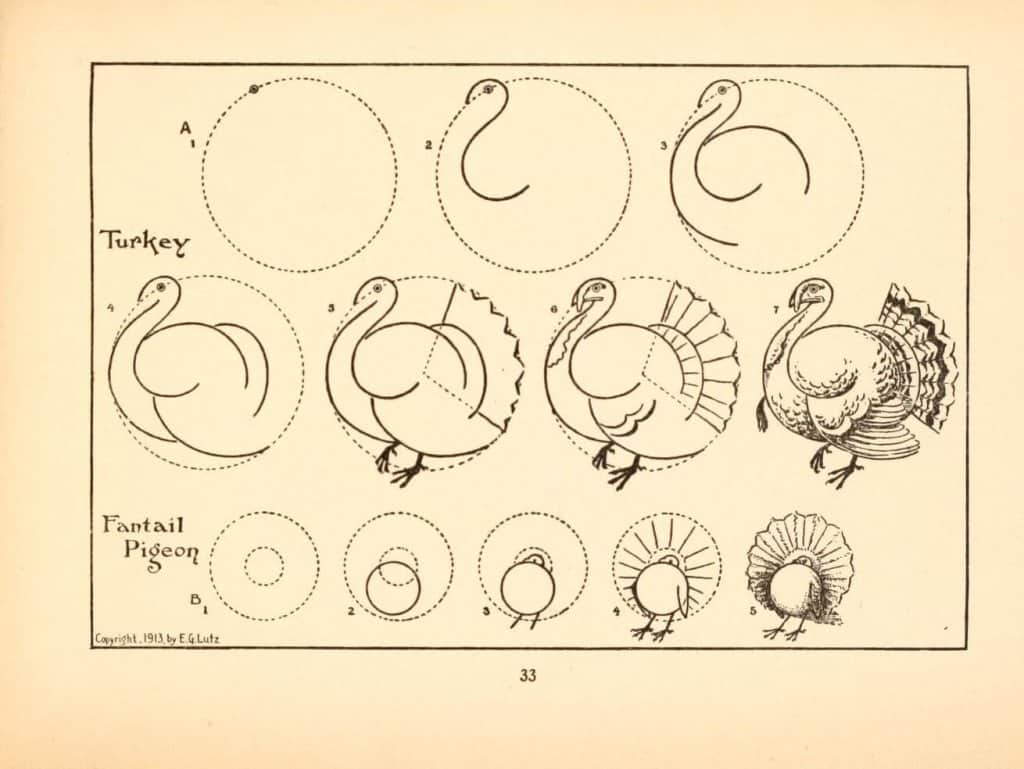 Each page has instructions for one or more objects, whether that be animals or buildings or something else.  The instructions are well-done and simple to follow.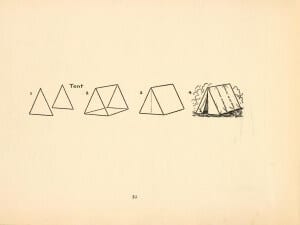 You can download this book from archive.org.  The original pdf is yellowish in color, but if you choose black & white pdf the pages will turn out much crisper for printing.