Vintage Christmas Cartoons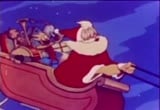 If you are old enough to remember these cartoons then you will appreciate just how vintage they are!  ;0)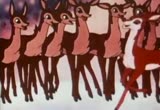 These short animated films are from the 1930′s and 40′s and are amazingly in the public domain.  That means you can use these cartoons in your projects without restraint.
Santa's Surprise- Five children from around the world follow Santa home on Christmas Eve, and decide to give him some extra help around the workshop.
Rudolph The Red-Nosed Reindeer- The music on this piece is great!
Jack Frost – This one is not specifically about Christmas.  Jack Frost arrives in the forest, painting the leaves on the trees, pumpkins and anything else and warning the animals to prepare for the winter.
Snow Foolin'- There isn't much of a plot in this film but the fun sing-a-long to "Jingle Bells" is engaging.
The Star of Bethlehem- Though the film takes some artistic liberties with the Biblical text, this is a wonderfully made film.  It could spark an interest in the story of Christmas.
You can download each of these film by clicking their titles above.