A Treasury of Plays for Children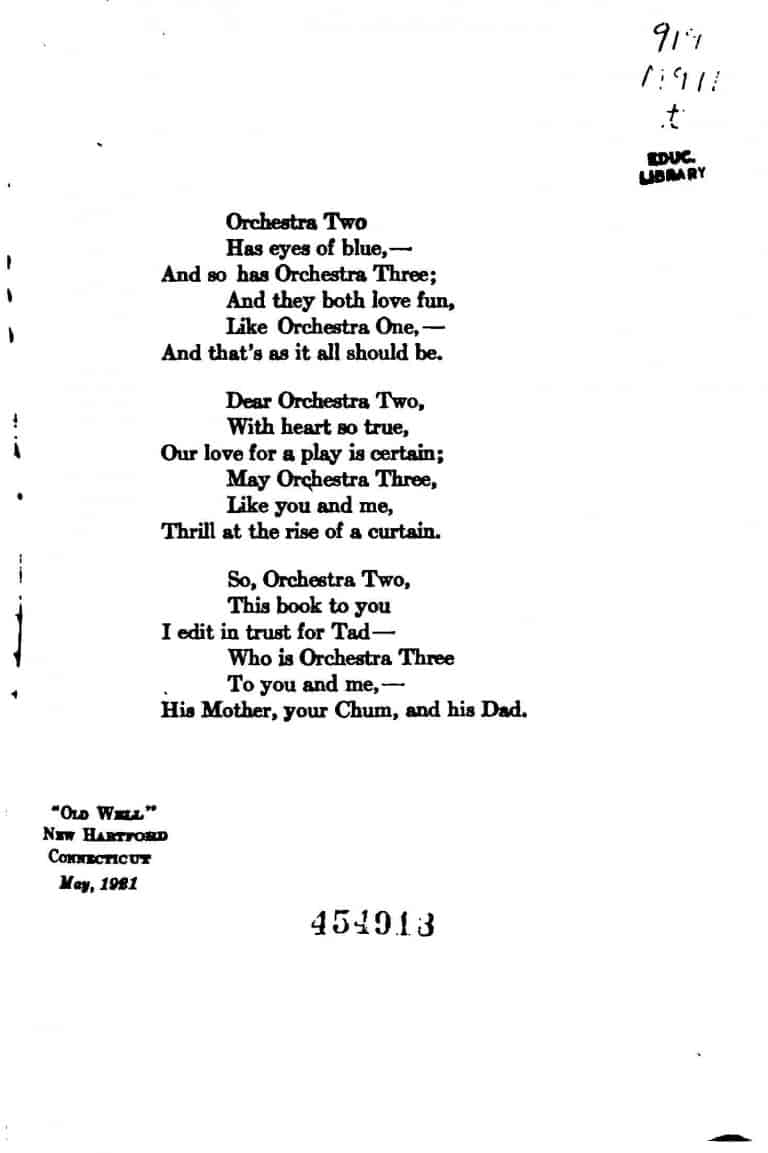 There not a whole lot to this book.  The book digitized by Google books has no fancy cover or illustrations for me to share with you.
What the book does have, however, are 14 plays adapted for children in upper elementary-middle school.  They include such gems as Alice in Wonderland, Punch & Judy, and The Testing of Sir Gawayne.
These could be used for a coop class on drama and the dramatic arts.  Or your kids might enjoy putting these plays on for friends and family!
Download A Treasury of Plays for Children from archive.org.