The Best Laminator for 2018 - Why You Need One & Which One To Buy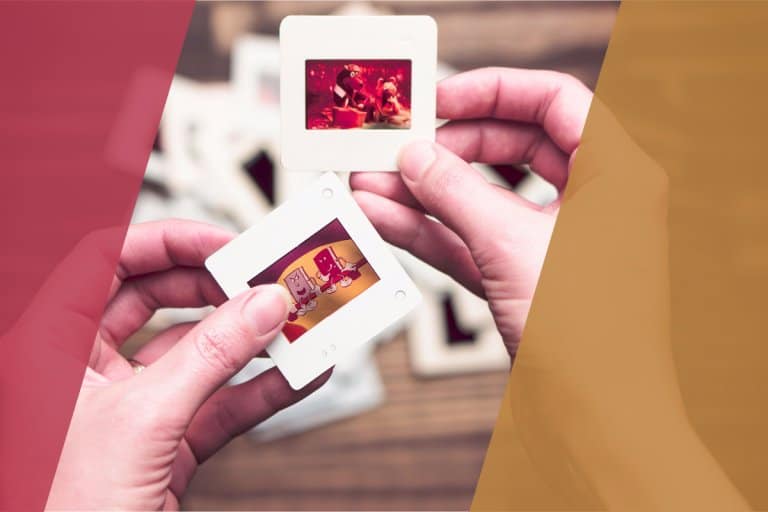 It took me wayyy to long to discover the wonders of owning my own laminator. I'll admit, I quite frequently visited my local 'print shop' to get things laminated, but I never considered buying my own laminator machine. Owning your own laminator is going to change your life. You'll find yourself creating excuses to laminate just about everything. Because, well, most things do deserve to be laminated!
Best of all, laminators are super affordable.

First, I'm going to show you the best laminators available and then I'm going to open your eyes to the limitless possibilities that a laminator is going to afford you (and why you must have one). All product links on this page lead to Amazon.
My laminator recommendations
I'm not going to overwhelm you with tons of different laminator recommendations. There is no sense in befuddling yourself with over 10 models that all do essentially the same thing. My suggestion is to read the 3 product descriptions below, do price checks on each model, and then make a decision.
The all-around best laminator
At the time of publication, the Scotch TL901C-T Thermal Laminator was on sale making it the best laminator deal on the internet, by far. Even at its normal listing price, this is most likely the best laminator for the money (low end). The start-up time of 3-4 minutes is very fast compared to the average machine, and it works at a speed of 1 letter-sized page per minute.
The device handles both 3 mil and 5 mil pouches. Like most commercial Laminating machines, it can laminate items up to 9-inches wide. This product surpasses all of our requirements for an excellent laminator (continue reading to see our guidelines).
Our only fault with this product is that it would be nice to have a feeding tray.
The best laminator for teachers (quick and frequent lamination)
If you are a teacher or you plan to use your laminator very regularly, the Fellowes Laminator Saturn3i combines speed and quality like no other product for the price. That is why we recommend the Saturn3i as the best laminator for teachers. The warm up time is just 1 minute. Or less. That is a full 3-9 minutes faster than the average household laminator.
This device has settings for both hot and cold laminations. The machine is also very user friendly and has an auto-shut-off feature. The Fellowes Laminator can be used with pouches that are 3 mil, 4 mil, and 5 mil thick.
A runner-up
There are many, many laminators I could mention. But one more model deserves a shout-out. That would be the AmazonBasics Thermal Laminator. When the Scotch isn't on sale, this laminator has the best ratio of high quality to price.
The specifications are very similar to the other items: works with documents up to 9 inches wide, has heat settings for 3mil and 5mil pouches, and has a relatively quick warm-up time of 4 minutes. AmazonBasics products are always extremely high quality and are backed by the Amazon brand.
Price check the AmazonBasics laminator.
Laminating pouches
Don't forget to add-on laminating pouches to your order! These are the main laminating supplies you will need. Most laminators come with a few pouches for testing, but you will use these up very quickly.
A laminator for every size
March 2017 update: One of our awesome email subscribers sent us a message to let us know there is one laminator that comes with every single laminating pouch size (6 different sizes). Make your life easier and learn to laminate without ever needing to worry about sizes (or capabilities). Check out the 3M Laminator with every size pouch here.
Why laminate?
The most obvious reason to laminate is that it exponentially extends the life of a document. The paper is protected from the elements -- like water and oxidation -- and is more rigid -- making ripping, tearing, and sometimes bending much more difficult. For paper that experiences frequent handling (such as flash cards or memos), laminators can extend the paper's life by 10000%.
No more smudged photos, no more coffee stained to-do lists, no more torn charts, no more sweat and water-damaged workouts, no more flimsy flash cars, no more disintegration bookmarks, and no more fading certificates.
25 great things to laminate for your classroom / homeschool
This is going to be a short little list of the best things you can laminate -- specifically for home education.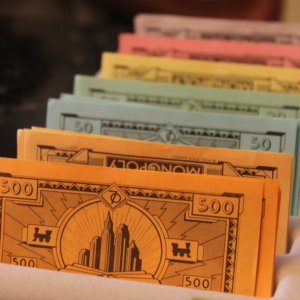 Play currency - Lots of kids play with fake money, and the usage is usually quite aggressive. Laminators can indefinitely extend the life of this thin paper.
Chore lists - One of the benefits of laminating is that you can write on-top of them with dry erase markers and easily erase. I laminate our chore lists, and everyone can check off what they finished each week.
General checklists - Very similar to the chore lists, I make checklists to help keep everyone on track. I place these lists in a variety of common locations. You can print out one checklist and fill it in each week with a dry erase marker! Not only can a completion ✓ be written and erased each week, the main fields can be changed without needing to print another paper (or write another by hand).
Flash cards - This will extend the life by years. An entire family of multiple siblings can end up using the same flash cards if they were laminated and saved.
Bookmarks - These are easily one of the most abused pieces of paper. The ends constantly get bent. (You can also do this without a laminator - YouTube video)
Photos - All photos that we don't pin into a scrapbook are laminated. Fridge pictures, pictures as gifts, flash pictures, and so on.
Student writing projects / essays / stories - I laminate every finished writing project we do and save it in a 3-ring binder.
Fabric - Yes, this sounds weird but it is possible. This can be used for projects (needing fabric) that will experience a lot of abuse - such as a cooking apron, baby bibs or makeup bags.
Leaves - Stop your leaves from turning brown and crumbling with laminant! This will revolutionize your child's world!
Christmas ornaments - This is actually a craft idea! Laminate photos and other papers so that they have enough weight and durability to hang from the tree.
Place-mats - A great way to introduce maps, charts, and lists to the dinner table!
Maps.
Game boards.
Reading lists.
Posters, signs, and banners.
Art projects, like watercolor paintings.
Name tags or bag tags.
Newspaper articles and magazine articles.
Recipe cards.
Any printables.
Any schedules.
Co-op syllabus.
Picking out a great laminator
When I review laminators, what am I looking for? What qualities are most important, and what features are common? These are the general guidelines that I used to make my earlier recommendations.
What to look for in a good laminator
These are the different features that I take into consideration when reviewing laminators.
The type
Laminators come in three main types.
Thermal laminators - These use heat to bond the printed material with the laminant film.
Pressure-sensitive machines - These cold laminators are also called 'cold machines' and rely on pressure to laminate the printed material and the laminant.
Sometimes a laminator will use a combination of both thermal and cold.
Quality and thickness
A good laminator will have an extremely smooth and even pressure across the entire surface of the paper being laminated. A laminator that outputs items at the speed of a draft printer will most likely be producing items that are poor quality. A good laminator will rarely take less than 20 seconds to process a sheet of standard paper.
The second indicator of quality is the machine's number of rollers and the temperature consistency. Entry level machines normally have two rollers that either heat or press the laminant and the material together. Even nicer machines will have multiple rollers for heating, pressing, and finally sealing together the newly minted document. Without actually using a product, it is difficult to tell if the temperature stays consistent.
A third important indicator of quality is the level of protection the lamination can offer. Laminated paper will last longer with a thicker lamination. However, the thickness of the laminant is also contingent upon what is being laminated. For instance, playing cards, flash cards, photos, and other materials that should not be folded can handle the thickest possible lamination. In other scenarios, a document that needs to be folded should not be laminated at a high thickness because the paper will not be bendable. A good laminator will have a two-level temperature switch that allows it to use both 3 mil and 5 mil sheets.
Waiting on the machine
There are two waiting periods, 1) the warm-up time and 2) the laminating speed. Picking a laminator that with a quick warm-up time and fast laminating speed can be far more beneficial than it might sound. When I turn on my laminator I almost always have a handful of papers, cards, photos, or worksheets that need to be processed. This means that the laminating speed is pretty important to me, because even a 30% increase in speed could potentially save me a half-hour! If you are an impulse laminator, the warm-up speed can become seriously annoying if you are only laminating one sheet.
Most people who use laminators shouldn't care too much about the heat-up time. Why? Because most people laminate for long stretches of time, and only use their machine occasionally. Nevertheless, home educators can be one of the exceptions to this rule. I frequently use my laminator for one or two items.
If you enjoyed this review, you might also enjoy reading these home/office reviews:
This review was last updated 1/05/2018
5 Responses to "The Best Laminator for 2018 - Why You Need One & Which One To Buy"