Posted in Animals, Hobbies and Crafts, Kindergarten, Lower Elementary, Upper Elementary on July 16, 2012

This fun reader gives simple rules that children can learn and follow in order to learn how to take care of different kids of pets. Children can read about rabbits, dogs, fish, birds, and other common household pets.  Even chickens are included! You can download When Mother Lets Us Keep Pets from Google Books in pdf Read More »
Posted in Ancient History, Art, College Prep, Culture, High School, Kindergarten, Lower Elementary, Middle School, Mythology, Public Domain, Upper Elementary on July 11, 2012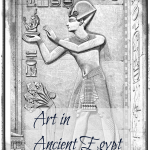 The two volumes in the set of A History of Art in Ancient Egypt are chock-full of great information and images to use in your studies! These would be great for an older student to read as part of an art-study, humanities credit, or ancient civilizations. Each of the volumes contains over 150 illustrations! Download Read More »
Posted in Kindergarten, Preschool, Public Domain, Reading on July 2, 2012

This week at Homeschool Commons I want to share the books of Marion Florence Lansing. Then one day the little girl, who was Marion Lansing, went with her mother into Boston to see Mr. Ginn, who was publishing these Stickney Readers. He took her on his knee and said to her, "Will you make books Read More »
Posted in American History, Kindergarten, Lower Elementary, Public Domain, Science, Technology on June 25, 2012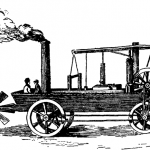 Written at about a 2nd grade level, this book tells the story of 5 great inventors: Robert Fulton Eli Whitney Samuel Morse Peter Cooper Thomas Edison From the Young Folk's Library of Choice Literature series. Download Stories of Great Inventors at gutenberg.org.
Posted in Kindergarten, Lower Elementary, Preschool, Public Domain, Reading on June 22, 2012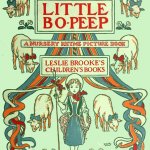 This wonderful picture book contains numerous nursery rhymes with illustrations. There are lots of black and white drawings that would make great coloring and notebooking pages to do while you studied the different rhymes. Download Little Bo-Peep from gutenberg.org.